Online School Management System Software
Any school administrator will tell you that managing the day-to-day operations of an educational institution is no child's play. Juggling attention between curriculum, administrative duties, and database assessments can be overwhelming for a staff member. Suffice it to say, managing an educational organization isn't an easy task.
This is precisely why online school management software today feels like a godsend. This intuitively designed piece of computer technology digitizes the daily activities of an educational organization, thus making them considerably simpler to manage. This software can effectively simplify routine administrative processes and automate tedious manual tasks, all to make the lives of students, teachers, parents, and school management a tad bit easier.
The primary role of the best school management system software is to save institutions valuable time and money, which it accomplishes by facilitating:
· The automation of core administrative tasks
· The streamlined maintenance of records
· Easy access to data like performance reports and attendance for teachers and students
Users of School Management System
It is quite common for people to harbor the misconception that school management systems are only meant for management and school administrators. This cannot be any further from the truth. All parties involved with an educational organization can benefit immensely from the implementation of the best school management software.
We are talking about teachers, students, and parents, who are all notable users/stakeholders here. With intuitive software powering the daily operations of educational institutions, the emanating benefits are bound to eventually affect the individuals who play a significant role in keeping an educational business running.
Let's look at how teachers and students can benefit from the school management software.
i) Students
· Monitoring their data about grades, attendance, etc. in real-time
· Accessing their performance reports
· Easy communication with teachers.
· Conveniently take live classes and online exams
ii) Teachers
· Conducting live classes and online exams
· Easy grading
· Managing student attendance
· Generating assessment reports
· Easy communication with students and parents.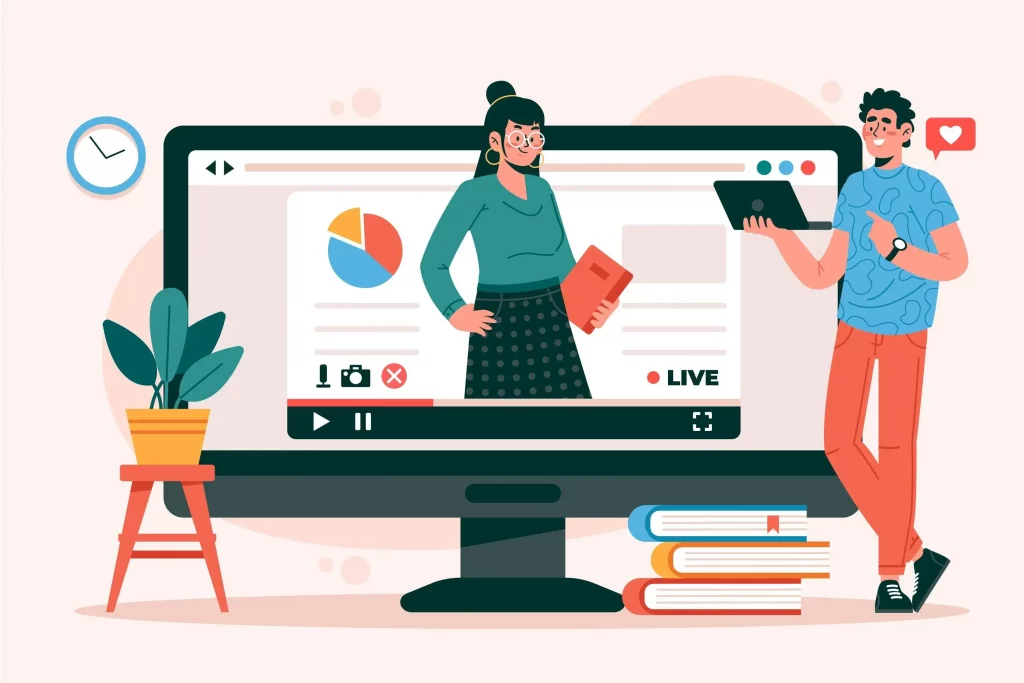 Online School Management System Features to Watch Out For?
Features can make or break software and that is also the case with most school and educational institute management systems. In hindsight, it is important for software that claims to simplify the management of daily school operations to harbor certain key features.
These Features are as follows:
· Build-in Zoom Integration to Facilitate Live Online Classes
· End-To-End Exam management with grading, scheduling, and attendance features.
· Advanced report generation
· Admission and student database management
· Fees and Financial Management
· Fully Integrated with payment gateway systems for seamless payment
· HR Management
· Front-Desk Management
· Privacy Control and Data Security.
All of the above features play a fundamental role in automating all core aspects associated with the daily functioning of an educational organization. The best school management system will always come equipped with the above capabilities.
Fortunately, you don't have to look any further than Proctur for software that comes loaded with all of the above-listed features.