School management software has become a staple of the education sector during the past few decades. From primary to secondary schools, students and teachers have been using software to manage their learning and processes. In some schools, this practice has become so common that students no longer need a manual guidebook to ensure that they are getting the most out of their education.
Dedicated school management ERP software helps students track their assignments, monitor class activity, and organize projects for groups of classmates while allowing the administration to better control their processes. It's also an effective way for teachers to streamline workflow and make sure that their students learn from the best possible resources.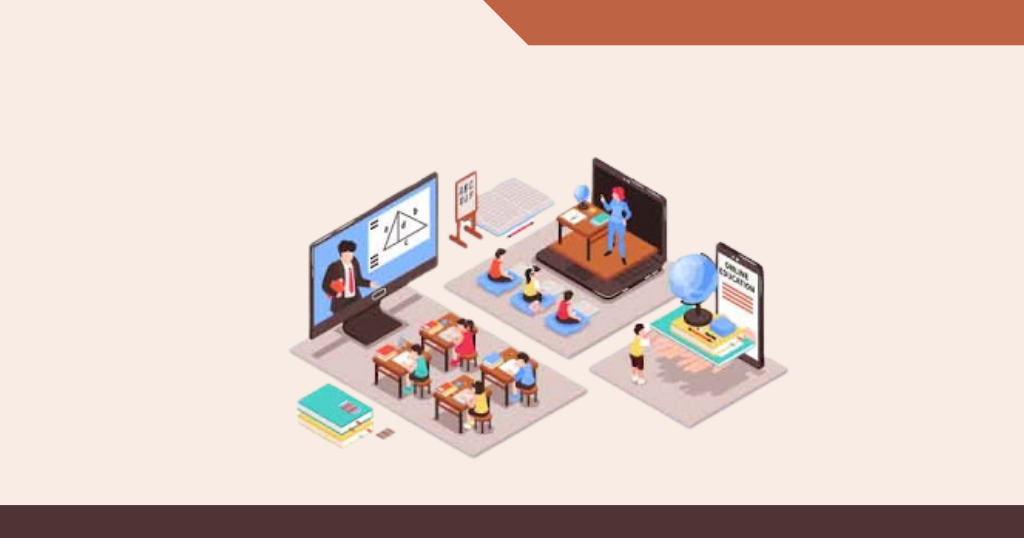 There are different components of school ERP systems and each has its own special features. All these components help improve specific functionalities of school management and ultimately assist in increasing the overall productivity of the team. Let's dive in and explore the different components of the best school ERP software.
Admission & Registration Component
One of the most common uses for school management software is to help manage admissions. A school management system can help you track which students are allowed to enrol, and which students are expected to leave.
Managing admissions and registration can be difficult for almost any educational institution. However, you can efficiently manage new and returning student registration and admission, thanks to the capabilities of ERP software for schools. This component handles everything for you, including data collection, document validation, receipt generation, and course enrollment.
Depending on the type of software you choose, you can track the intake of students and also keep a close eye on the registration process of each child. This information can help you make sure that your students are properly accounted for.
Fees Management
Most school management software packages include functionality to manage student fees. This functionality helps administrators manage the finances of the school and knows how much is needed to operate smoothly.
The best student management system handles all fees and payment processes, leaving you with less manual work to do. It will enable your students to pay for courses online while providing you with simple solutions to manage the transaction from beginning to end.
Fee management features of a school management system will manage everything from invoice generation to account and finance handling digitally, eliminating the need for pen and paper.
Continuous Assessments
Another important component of school management software is student and faculty assessment. Schools use a wide range of assessment tools to monitor student progress, but assessment tools that monitor student learning are mostly leveraged using dedicated student management software. These assessment tools help you know how well your students are learning and how they are doing compared to students in other schools.
The assessments component also helps you gauge the effectiveness of the faculty and track their performance over time. Such information is vital for stakeholders to take a call on the hiring of faculty or to let go of the ones they no longer need.
Academics Component
Academics is the backbone of any school. Whether it's what students are supposed to be learning, how they're learning it, or what their progress is supposed to look like, tracking the academics component is often the need of the hour.
Thanks to the capabilities of school management ERP software, teachers will be able to plan lessons for each class, assign homework, exchange resources, and update the grades that each student receives on tests, exams, and assignments. As a result, it will be easier for teachers, students, and parents to stay updated on classroom lessons and responsibilities.
Opting for an ERP system to manage the school processes allows the administration to inform students and parents about academic progress. This has given more power to parents who now have immediate access to accurate information about their children's academic accomplishments for the semester or for the entire school year on their computer screens.
Relationship Management
The relationship between students, parents, and administrators is an essential part of education. In the best ERP software for schools, this can be tracked and managed through a variety of tools. A school administration system includes student, teacher, employee, and parent portals to facilitate seamless communication.
The student portal allows students to post questions and receive responses from instructors and other students, whereas the staff and teacher portals facilitate cross-departmental communication.
Parents can access their children's academic reports, attendance records, and other data through the parent portal, allowing working parents to be more involved in their children's education. Even if they are unable to attend parent-teacher conferences, every parent will be able to stay up to date on everything that is going on at school using ERP software for school.
Conclusion
The components of school management software are quite diverse, and so is the software that you use to run your school. There are many different options out there, and the software must be able to handle a variety of different functions. You need to decide which pieces of school management software are necessary for your school, and then others can be added as needed.
Depending on the type of software you choose, some of the more important components will be admissions, fees, assessments, academics, and relationship management. The best school management software has everything covered, and we highly recommend that you keep an eye out for new releases in this area.
With the right school management ERP software, you can track student progress, keep an eye on classes, and manage your processes like never before. Proctur's trusted ERP software solution can help institutes level up their work in no time!