Introduction
A coaching management systems platform is a tool that digitizes, automates, and streamlines several tasks and processes that are necessary to efficiently run a coaching or educational institute. Such tools come loaded with features that simplify core functions like fee collection, student admission, exam administration, etc.
In this article, we will be focusing on what makes a typical coaching class software such a fundamental tool for education in today's day and age.
What is an Online Coaching Institute Management Software Used For?
A coaching management system can be used by all types of enterprises that specialize in offering training or education as a service.
The following institutions can benefit immensely with a coaching institute management system in their arsenal:
· Coaching or Training Institutions
· Colleges
· Schools
· Universities
· Vocational Institutions, etc.
Who Needs a Coaching Management System?
The best coaching classes management software will prove beneficial to all stakeholders involved with education. This includes:
i) Institution Admins
Processes they are in charge of managing like fee collection, payment tracking, admission data management, etc. are simplified.
ii) Teachers
Everything from conducting live classes to administering exams and tracking attendance is digitized, thus relieving teachers from the stress of handling these functions.
iii) Students
Partake in classes, take exams, and submit assignments online from the comfort of their homes. They can also connect with their teachers more conveniently anytime to have their queries addressed.
iv) Parents
Parents can keep tabs on their child's academic progress and conveniently get in touch with teachers if they wish to via the coaching center management software.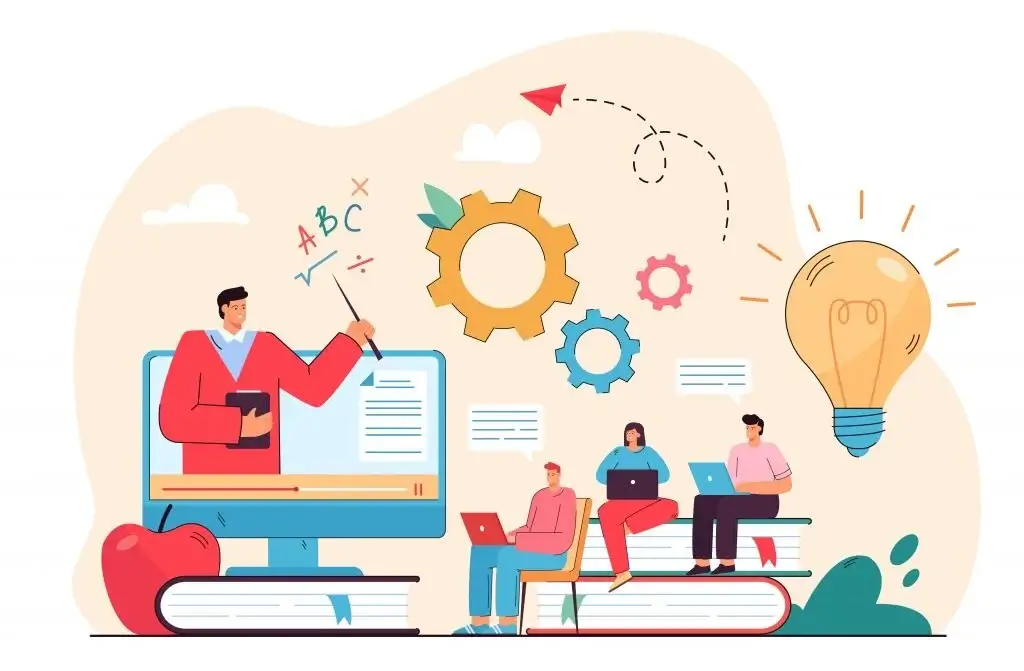 What Purpose Does a Coaching Management Platform Solve?
As we mentioned before, the core purpose of online class management software is to make the prospect of managing educational enterprises as hassle-free as possible. An ideal tool will help a coaching business grow with the help of:
1. End-to-end Institute Management
2. Digitizing all data pertaining to students, trainers, and coaching material.
3. Automating crucial day-to-day operations, thus alleviating the manual burden of staff
4. Presenting core stakeholders like parents, students, and trainers with personalized access to the app.
5. Hosting interactive classroom sessions via a user-friendly interface
6. Enabling smooth communication between parents, teachers, and students with intuitive email and SMS integration.
What are the Key Features of an Online Institute Management Software?
The best online coaching software must come loaded with the following features:
· Create Online Courses
· Conduct and Manage online live classes
· End-to-end exam management
· Automatic generation of comprehensive performance reports
· Digitized Admission Process
· Digitized Attendance System
· Study Material creation and management
· Live chat feature to facilitate smooth communication between teachers and students.
· Create, manage, and track assignments
· Seamless Fees Collection and Payment.
Benefits of a Coaching Center Management Software
With the above features working at full throttle, a coaching business can expect to reap a lot of enticing benefits. Some of its most prominent merits are as follows:
· Makes remote learning possible via online classes and exams.
· Saves time by automating otherwise time-consuming administrative tasks
· Saves money by digitizing paperwork and allowing teachers and students to partake in classes from the comfort of their homes.
· Simplifies communication between all parties involved, thanks to SMS, email, Zoom integration, etc.
· Streamlined fee collection through the support of multiple payment gateways.
How much does a Coaching Class Management Software cost on average?
There isn't a straightforward answer to this. The price of an institute management system software will vary from vendor to vendor. On average, the cost of such tools in India can range around the ballpark of Rs. 999 per month to Rs. 90000 per year or more. We suggest contacting reliable vendors directly to get a clear quote.
List of the Top Institute Coaching Management Software
Below is a list of 5 of the best platform for online coaching that we believe work phenomenally well with both small and large coaching businesses.
| | | |
| --- | --- | --- |
| | Name | Best for |
| 1 | Proctur | End-to-end coaching management |
| 2. | Teachmint | Readily available coaching app |
| 3 | Graphy | Sell Online Courses and Digital Products |
| 4 | Smart Classes | Tuition and online class management |
| 5 | eduZilla | Customization and flexibility |
Conclusion
Running a coaching class, school, or college is no child's play. You have to educate students while managing several day-to-day operations that are crucial for the smooth functioning of an institution. Relief from these dual responsibilities is a major reason why coaching class management software is so popular today.
Suffice it to say, if you wish to see your coaching business prosper, then such apps are the need of the hour.