Introduction: How does Proctur's coaching institute management Software Help Your Coaching Classes?
There was a time not long ago when students and teachers spent hours playing their respective roles away from their homes in a coaching institute. With the internet still in its infancy, hundreds and thousands of students gravitated toward these institutions to build a strong foundation for their future careers.
However, with the advent of technology today, people expect their experiences to be far more convenient than they used to be. No student wants to travel for hours to arrive at their coaching institute when there are privileges that facilitate classes online. No teacher wants to undertake the tedious task of managing student attendance traditionally when there are options to automate the process completely.
This is exactly the sort of luxury Proctur delivers with its software for coaching institute management. From making online classes and examinations possible to make the management and tracking of student data incredibly simple, Proctur's coaching institute management software digitizes all functions necessary to successfully run a coaching business.
Key factors to consider online coaching institute management software
The ideal software for coaching classes will be something that complies with the needs and requirements specific to your institution. Your coaching management software will be only as good as the features it harbours. You need a platform that is compatible across all computer and mobile devices and works in the best interest of teachers, students, staff, and parents alike.
Certain essential features you should look out for should include the following:
· Built-in zoom integration to facilitate online classes
· End-to-end online examination management
· Simple task assignment and tracking
· Student admission and database management
· Live chat to facilitate seamless communication between teachers and students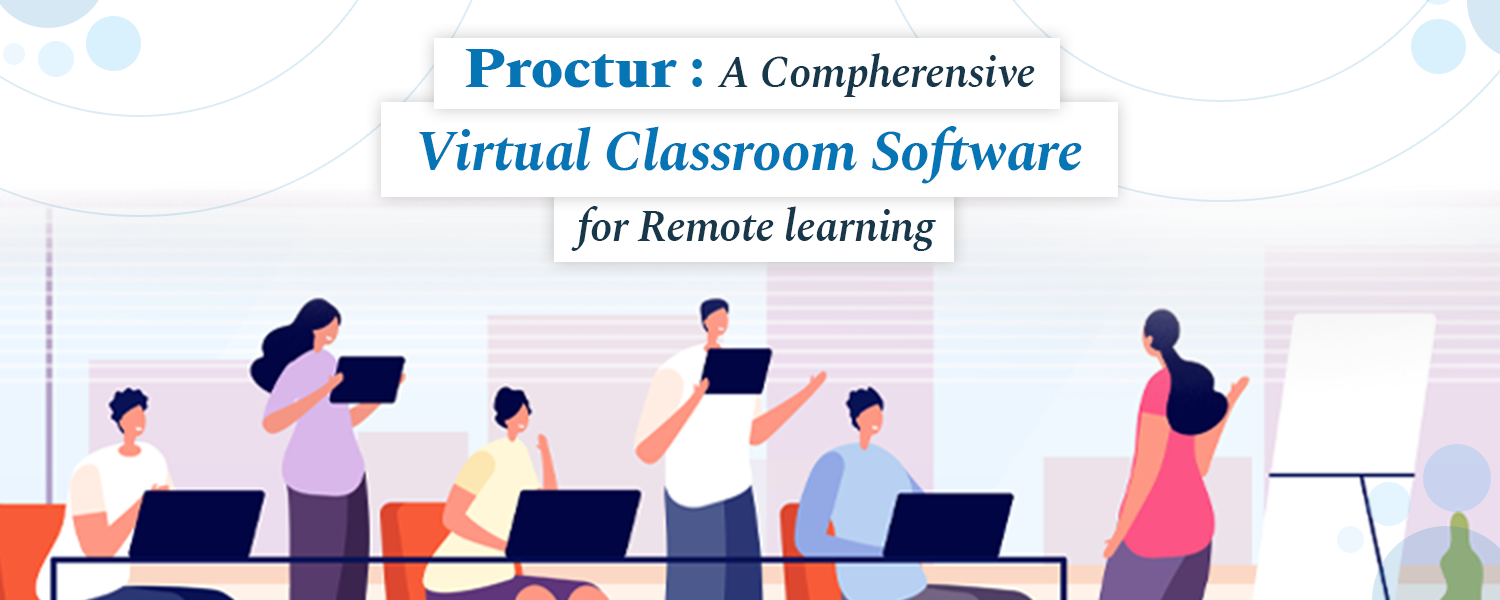 Aside from the above factors, it would also help if your app allowed you to monetize your content on the platform. Moreover, the app should also feature reliable data security and privacy control to protect your content and student data. You can trust Proctur to offer software that possesses all of the above features and more.
The Final Verdict
Proctur's software epitomizes convenience by offering a cross-compatible platform that takes your coaching business online in an efficient manner. The app streamlines all crucial aspects of your coaching institute, effectively digitizing and automating functions integral to the day-to-day operations of your business.
With built-in Zoom, it is extremely simple to conduct online classes online and enable comprehensive communication between students and teachers. The app also comes with intuitive exam attendance, scheduling, and grading features to make online examinations easier to spearhead. Aside from the simplification of core duties, Proctur's software automates certain administrative duties as well.
Processes that entail the management of front desk inquiries, inventory, fees, etc. are all digitized, thus making these tasks incredibly simple to execute. Proctur's software for coaching classes comes loaded with features necessary to efficiently take your coaching business online, which is why it is unquestionably one of the best coaching institute management apps in the country today.