New-age technologies have influenced all corners of the world, and the educational sector is no exception. Universities, colleges, and other learning centres pose a dire need for dedicated management to better control their diverse set of processes. One of the best ways to do this is by implementing an education institute management ERP software to manage their structures efficiently.
ERP stands for Enterprise Resource Planning, a set of software applications that automate many business processes. It provides an integrated view of core business processes, enabling organizations to make better decisions based on real-time data. In this blog post, we will discuss the impact of ERP software on effective institute management.
What is Education ERP Software?
Education ERP software is an enterprise resource planning software that helps in managing the various aspects of an educational institute effectively. It streamlines all the processes and operations of an institute and provides a single platform for managing them. This helps in improving the overall efficiency and productivity of an institute.
An institute management ERP includes modules for student management, faculty management, finance management, library management, etc. It automates all the manual processes and operations involved in these areas, making them more efficient and effective. This leads to better decision-making as all the data is available in a single place.
Read Also – Effect of Institution ERP Software on Faculty's Productivity
Impacts Of ERP software On Effective Institute Management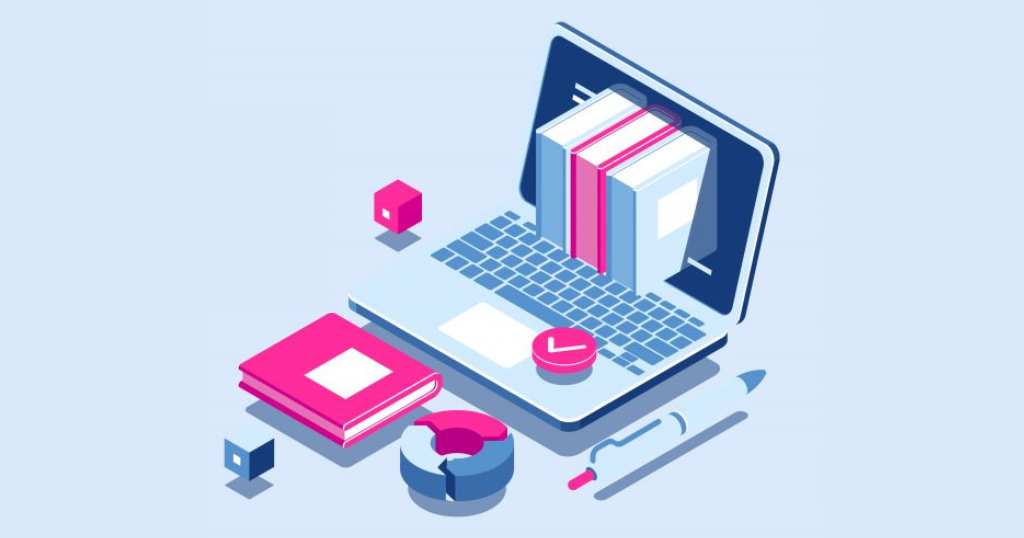 1.     Boosts Efficiency
An ERP software system is designed to help organizations manage their business processes in an efficient and effective manner. It can be used to track and manage data related to all aspects of an organization's operations, including financial data, inventory levels, customer information, and employee records.
An ERP system can have a positive impact on an organization's efficiency by streamlining many of the processes that are essential to running an institute. For example, an education institute management software can be used to automate the generation of quarterly fee bills and keep track of individual students' fee status. This eliminates the need for manual handling of data and makes room for a seamless process.
Another significant advantage of leveraging ERP for education institutes is the real-time updates of each task. This allows you to stay on top of everything that is going on in the system without having to check on their workings individually.
Customer relationship management (CRM) is another key area where an ERP system can have a positive impact. By tracking customer interactions and managing customer data, an ERP system can help organizations keep tabs on their customers' needs and preferences. This information can be used to improve customer service levels and increase sales.
2.     Collaborates Promotion
ERP software provides you with a comprehensive system that helps manage all aspects of an educational institute. It covers everything from finances and accounting to student admissions and alumni relations.
One of the key advantages of using ERP software is that it can help promote collaboration between different departments within an institute. For example, the finance department can use the software to track expenses and revenue, while the admissions department can use it to manage applications and student records. By sharing data and information across departments, ERP software can help ensure that everyone is on the same page and working towards common goals.
Another advantage of implementing an institute management system is that it can help streamline communication between an institute and its stakeholders. For example, institutes can use the software to send out automated emails or SMS messages to students about important deadlines or updates.
Similarly, institutes can use the software to communicate with parents about their child's progress in school. By using ERP software, institutes can ensure that everyone is always well-informed about what is happening at the institute.
3.     Makes Accurate Forecasts
ERP For educational institutions serves as a tool that can be used to manage many different aspects of an academic structure. One of the important aspects while dealing with institute management is to foresee the possible trends and make the right decisions before time. This is precisely where effective ERP software can help you.
One important function of ERP software is its ability to generate accurate forecasts. This is essential for businesses that need to plan for future growth and expansion. By using historical data and trends, an ERP system can create a comprehensive forecast for the coming months or years. This information can be used to make informed decisions about staff planning, furniture needs and other crucial aspects of setting up seamless classes.
An ERP forecast is not just a guess or estimate; it is based on real data and analytics. When used correctly, education institute management software can help businesses save time and money while making accurate predictions about the future.
4.     Reduces Operational Costs
ERP software helps in reducing operational costs by automating various tasks and processes. This includes automating the process of creating and maintaining student records, tracking employee attendance, managing finances, and more.
By automating these tasks, ERP software reduces the need for manual input and thus reduces the chances of errors. Additionally, ERP software can help in reducing the cost of printing and storing documents by digitizing them. Another advantage offered by ERP software is central access to records. This allows multiple departments to work on a shared set of files while reducing the dependency on a single stakeholder.
Wrapping Up
If you are on the hunt for the best way to manage your school or university data, then an institute management system is certainly for you. With institutes picking up their operations after the coronavirus breakout and aiming for a more streamlined way of working, leveraging a dedicated ERP tends to be a need of the hour.
The robust ERP software solutions offered by Proctur have been helping institutes take better charge of their management. They have also been instrumental in taking the productivity of the teams across the roof!