Introduction
An online school ERP software can be best described as a tool that's designed to streamline and automate a school's academic as well as administrative functions. Some of the best school management ERP software solutions that we've encountered are known for their digitization capabilities, thus resulting in the smooth and paperless management of core school operations.
Through advanced features, such tools allow school admins to manage data pertaining to student admission, payment, attendance, etc. in an effective and efficient manner. Suffice it to say, the best ERP for schools will alleviate the burden on staff, reduce expenses, and save valuable time for both teachers and students.
This article will serve as the only guide you'll need to understand the functioning and benefits of ERP software for schools.
So without much further ado, let's get started.
How do School ERP Modules Benefit Teachers, Parents, and Students?
A reliable education ERP tool emphasizes convenience that can be enjoyed equally by all stakeholders involved. Following is a brief rundown of how different parties benefit from the best ERP software out there.
i) Teachers
Armed with good school management ERP software, teachers don't have to worry about administrative tasks. This affords them a lot of time, which can be better utilized in teaching students.
ii) Students
Students get to partake in live interactive classroom sessions, take online exams, communicate with teachers anytime to address their queries, and access their performance reports from anywhere remotely.
iii) Parents
Parents get to monitor their child's academic progress pertaining to exam scores and assignment work. They also benefit from a direct line connecting them to teachers from whom they can receive updates about their child's performance.
Why Do Schools Need School ERP Solutions?
Convenience, digitization, and automation… are the three elements that ideally explain why educational institutions need ERP school management software.
Take Proctur for instance. Considered to be the best ERP in Pune for schools, it can render the following benefits;
Increased productivity exhibited by teachers, staff, and students
Efficient data management due to a centralized database
Saved time and resources due to automation of core school operations
Student data stored securely
Seamless communication between parents, students, and teachers.
List of Top ERP Software for Schools
We suggest you look no further than the below School ERP tools list to find software that would best serve the needs of your institution. These are some of the best school ERP software in India.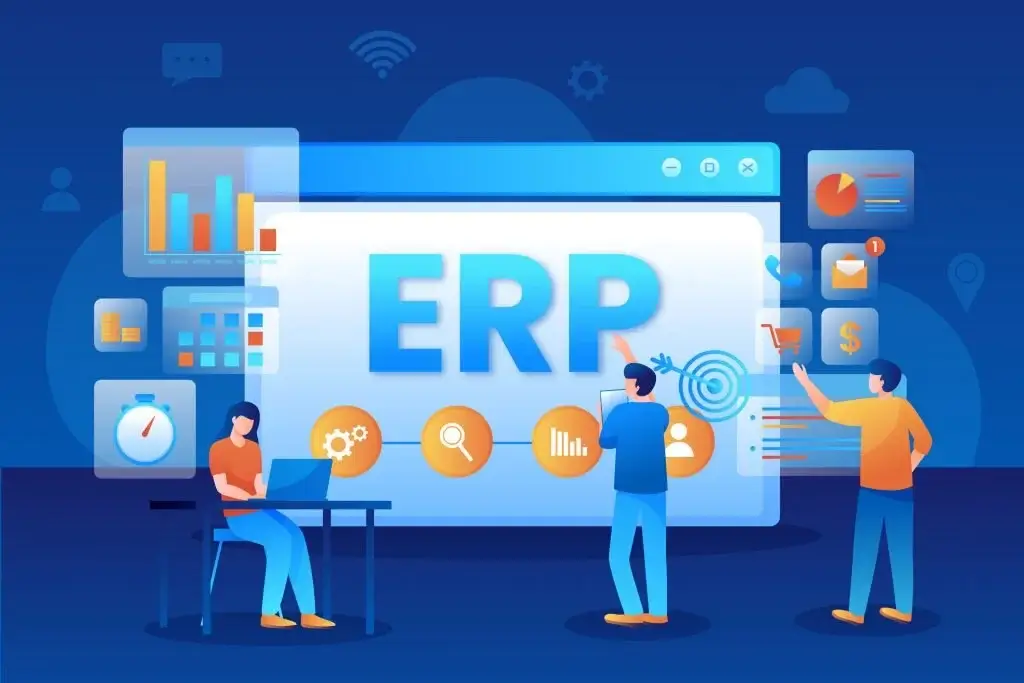 | | | |
| --- | --- | --- |
| | Name | Best for |
| 1 | Proctur | Streamlining Core school management processes |
| 2. | Classter | Customizable school ERP |
| 3 | Gibbon | Sell Online Courses and Digital Products |
| 4 | Ellucian | CRM support |
| 5 | WebSchool ERP | Personalized data management |
| 6 | Fedena | Generating graphical performance reports |
| 7 | PowerSchool | Real-time student performance monitoring |
| 8 | Blackbaud | Cloud-based customizable solution |
| 9 | Knewton | Bookstore and financial management |
| 10 | Vedanta | Enhanced parental controls |
School ERP Modules
A school ERP software is only as good as its features allow it to be. Any given tool, even those mentioned in the above ERP list, must possess the following modules to perform their function well.
As such, below are key modules that a good school management software will feature:
1. Conducting Online Classes
2. End-to-end online exam management
3. Advanced report generation
4. Admission and student information management
5. Attendance management
6. Fees management
Factors to Consider while selecting the best School ERP software for your Institution
Adhere to the following tips to find the ERP software for educational institute  in India;
Understand your school's specific requirements
Determine your budget to purchase the software
Determine what features you need in your School ERP tool
Find out whether the software is capable of overcoming the challenges your school faces
Refer to customer testimonials and reviews to make an informed decision.
How Much Does a School ERP Cost?
The cost of school ERP will vary from vendor to vendor. On average, the cost of a school ERP software in India could be anywhere from Rs. 12/student/month to Rs. 50000/yr or more. We suggest you prioritize quality over cost when opting for school management software.
Conclusion
Most schools do not have the bandwidth to manage data that has to be handled efficiently on a daily basis. This is why school management tools are so important today. The best web-based school ERP system will take mundane and tedious processes like attendance, admission and paper grading, etc., and essentially streamline them.
Suffice to say, such tools are necessary if teachers, parents, students, and school admins wish to make their lives easier.