Read on to find out the challenges and opportunities facing some of the best ERP software for schools today.
Introduction
The education industry has gone through some radical changes in recent years. Schools and colleges across the globe are briskly transitioning from pen and paper to computers, tablets, and smartphones. The Covid-19 pandemic of 2020 has only propelled this change further.
Tools like the school ERP software are major players in making this transition smooth for educational institutions.
The introduction of ERP software for schools proved that there is a way to considerably improve the day-to-day operations of an educational institution. Thanks to the streamlining capabilities of school management ERP software, teachers and admins realized that there is a better, more stress-free way to perform their duties.
That being said, ERP systems are still swimming in untested waters. Even the best ERP systems have challenges to overcome.
This article intends to shed light on these challenges while also introducing you to opportunities that promise a brighter future for such tools. A more informed understanding of both these elements will give you some idea of how this technology can shape the world of education as we move further into a world driven by digitization.
So without much further ado, let's go through the challenges and opportunities lying ahead for online school ERP tools in India and the world at large.
Read Also – What Are the Major Challenges of School Management?
Challenges Facing ERP School Management Software
1) Inadequate Training
This is perhaps the biggest challenge delaying the introduction of ERP tools in schools. Most teachers, staff members, and administrators across Indian colleges and schools aren't really known for their technical proficiency. It is imperative that training is provided before implementation to avoid any problems in the future.
Without training, you are probably looking at a staff that is confused about how to operate such software optimally.
2) Failure to Choose a Suitable Vendor
Words can't describe how important it is that you choose the right vendor for the development and design of your ERP software. There is no shortage of ERP software developers in the market today. However, not all live up to their lofty promises in their promotional. So it can be very challenging to find the right vendor to develop an ERP software that best suits the specific requirements of your educational business.
3) Data Security
Educational institutions have to deal with a lot of data on a daily basis. Some of this data can be sensitive. Therefore, it is important to choose ERP software for educational institute only after validating its security features. Without stringent security features to boast, there is nothing stopping important information from falling into the wrong hands. This could result in the school's reputation taking a massive hit.
Opportunities for School ERP Tools
1) Paperless Task Management
Digitization of traditional management operations can save teachers and school staff a lot of headaches. With important data digitized and stored in secure online databases, educational institutions don't have to face the risk of damage or loss of information. This paperless system also saves them physical space that would've otherwise been populated with mountains of files and documents.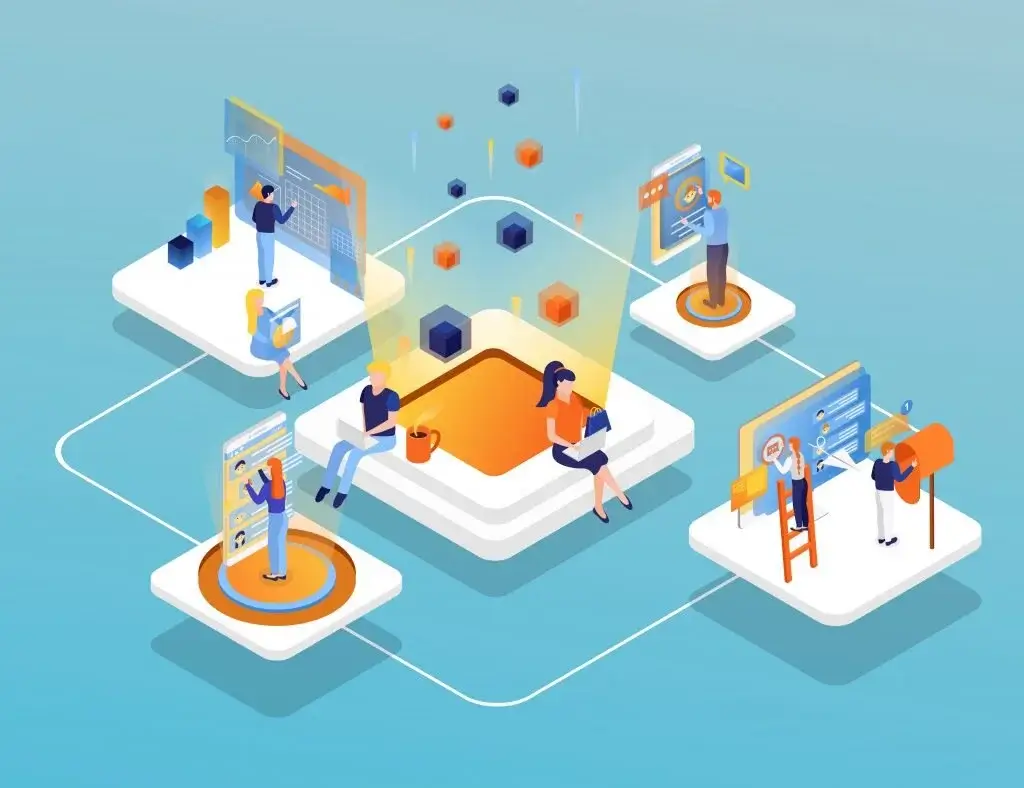 2) Saving Time
Besides digitization, an ERP tool can considerably automate the following processes that are necessary to run a school:
· Admission Management
· Attendance recording
· Exam administration
· Fees collection
· Paper grading
· Performance report generation
With these tasks automated, both teachers and staff are less burdened and more productive at their duties.
3) Seamless Communication
Such systems can open an effective communication channel between teachers, students, and parents. Not only does this bring everyone on the same page but also results in the better management of an educational business. Students can reach out to teachers to have their queries settled in real-time. At the same time, parents can consult teachers to check on their child's progress.
4) Robust Student Information Management
Data management is fundamental when it comes to educational institutions. These data have to be stored in an organized and secure manner. With today's cloud-based ERP systems, this is extremely simple. Such tools ensure data is stored safely and can be retrieved just as easily with a few clicks by authorized parties only.
The Bottom Line:
ERP systems are the future of education, and it is important that educational institutions realize that. Everyone from teachers, students, and school administrators yearns for the convenience that it can provide. So it is to your advantage to integrate this tech with your educational business.
If the best school ERP software in India is what you seek, we suggest you waste no time giving us a call at Proctur. You can count on us to settle you with software that is guaranteed to take your school, college, or coaching institute to new heights.