Group activities are an important part of our education. Each one of us has participated in the group activities. Be it our assignments, presentation, projects or any random activity assigned.
It was fun, wasn't it? Going into the classroom, sitting separately with your group members with the other necessities required like chart paper, using pen drives for the presentation, etc. But in today's time how do we have or conduct any group activity?
What is a breakout room?
Breakout rooms are digitalized groups were group activities can be created and done with the help of this feature. Well, they closely resemble but through the internet. It can be utilized efficiently in many ways when there are different teams combining together for a specific set of activities.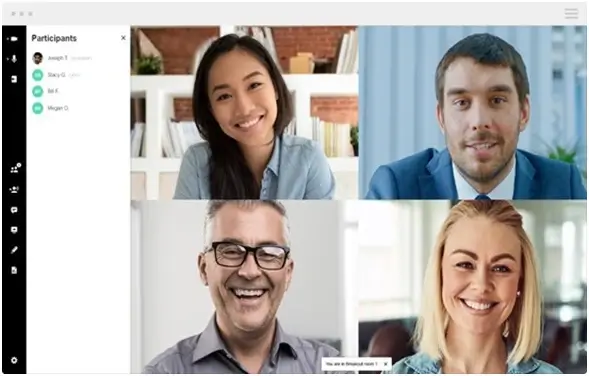 Creating a breakout room
With Proctur Live's break-out room feature, you can divide your students into smaller groups in the online live classes. This can be useful for group work, interactive collaboration, brainstorming sessions, or discussions.
By enabling breakout rooms, you can create multiple breakout rooms during your meeting at any time. You can assign users manually to a breakout room or you can choose to automatically divide your users into the breakout rooms.
Moderators can broadcast a message to all rooms and join a breakout room if needed.
Enabling break-out rooms
Break-out rooms can be enabled by the user in the access setting option when the meeting is scheduled.
Assigning and creating
Initiation of the breakout room sends the students of that breakout room into a session combined way. Once the user enables the breakout room, they can create one and assign it to each and every participant. So it doesn't fill the room automatically, it sends the participant to a session together.
For Moderators, this is pretty alike to starting a group session. There are advantages for the moderators or event organizers starting the breakout session. If a participant has any doubts or you want to check on in any of the groups, you can just enter into any group. Broadcasting the messages is very easy for every room with a single click. Meeting hosts and moderators can interchange their places so that they can handle every group separately.
Ending the breakout sessions can be done by the event organizer at any point in time and it will redirect all their participant into the meeting
Advantages of using breakout rooms
Easily Manageable
Breakout rooms can be actually managed very easily, not at all difficult to use while setting up. It can be used for a large number of students for your meeting. Here is a specific team or a group that wants to help another group with a specific task and after that wants to get together, this is easily possible in a breakout session.
Useful group projects/assignments
This can be proved to be a great advantage for educational institutes for collaborating on any assignments or projects. It's really common everywhere to form a group and assign an activity to them. Breakout rooms can be used by them too in a unique as well as the organized manner by training students online.
Useful for disciplinary reasons
It can help to maintain decorum and discipline in a group by separating it into breakout sessions. For an instance, if any kid is causing the problem, the user can isolate him/her into a separate session and have a conversation with them separately in her own separate session without disturbing the live classes going on.
Quick one-on-one training
A voice channel room can be made separately for some students if they are having trouble understanding a separate topic or a subject in particular so that there's no chaos created between them and the other students. One-on-one training sessions can be created by the host.
Breakout sessions are totally personal, any attendee can raise their voice without the fear of being drowned out by the crowd. More personalized interactions can be done.